Transmit and receive data from Bluetooth Compatible devices.
BLE Gateway receives data via BLE and sends them via 4G or Wi-Fi to web server. The BLE Gateway receives data from all sensors that transmit data via BLE and it offers permanent access to our data.
BLE Gateway offers numerous security features. For example, you can implement a locking feature. So that the user of a Bluetooth communication device will have a password to access it. This will protect your communication from unrestricted access.
Bluetooth signals adapt according to the surrounding environment. Therefore, it reduces interference and noise in comparison to other technologies.
A Bluetooth Gateway relays messages from a cloud server to any node in a Bluetooth SIG mesh, other meshes, or in a point to multiple points applications. Therefore, it is possible to transmit the data of several sensors over one BLE Gateway. With Bluetooth Smart (formerly BLE) ranges up to 20m can be achieved. For a transmission, for example from a field or a canal to your office, 20m usually are not enough. In this case the GSM BLE Gateway solves the problem and bridges the distance by roaming mobile data connection. Thus, the BLE Gateway offers you permanent access to your data.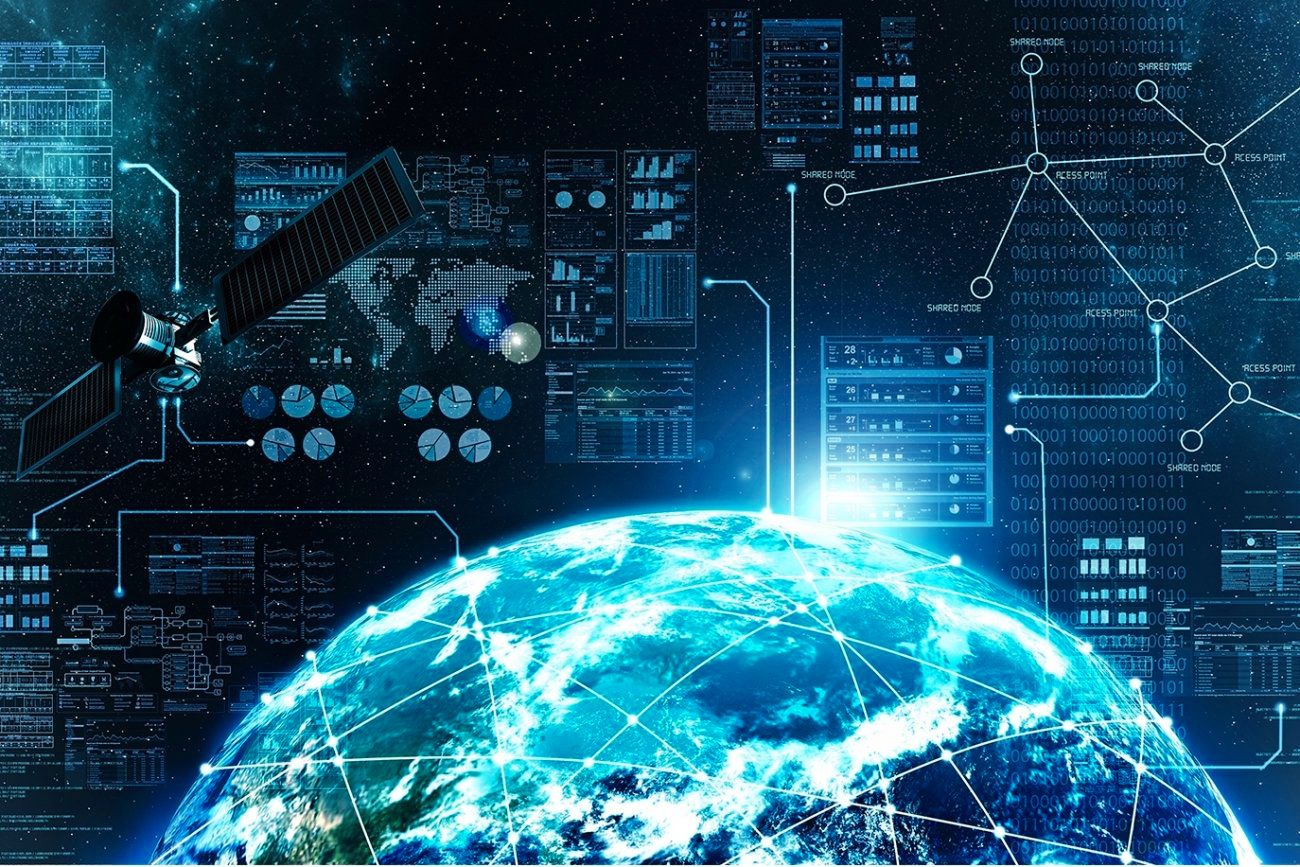 4G and Wi-Fi Modules receives data from BLE devices and transmit it over cloud.
Relay is used to ON/OFF the devices near BLE Gateway to ON/OFF the External devices base on the scenario.
To know the position, the gateway is equipped with GPS module.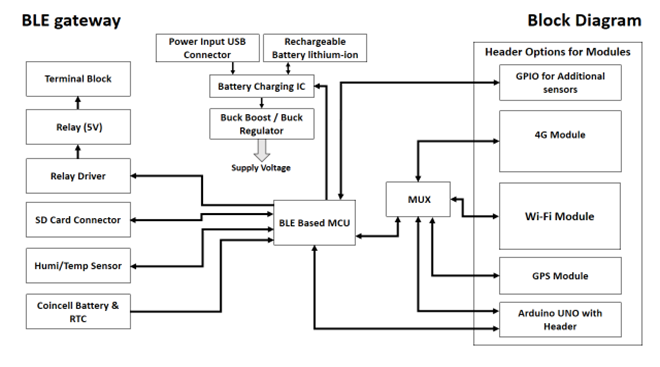 General

Technology

LEDs

Relay

Functionality

Supports Function

System Compatibility

Physical

Dimension

Power Input

Micro USB, 2000mAH Li-ion battery 18650

Temperature

Operating: 0 to 80 °C (32 to 176 °F)

Humidity

Operating: 10% to 90% non-condensing

Order Information

Part Number

      Description

E2S-E2S-034-V1
Embdes is Looking to manufacture this Gateway as White Label for B2B Market as ODM Services. Any Customization required can be discussed.  Mobile and Cloud App can be customized based on customer needs.